Emergency Planning Zones, Information Brochures, and Calendars
---
Emergency planning includes the 10 mile radius around a nuclear plant. An example of how the surrounding area is broken into sectors is illustrated below. Click the image for a larger picture. The star in the center marks the location of the power plant. Each year, nuclear utilities distribute emergency planning information, often in the form of calendars, to those living within the 10 mile radius.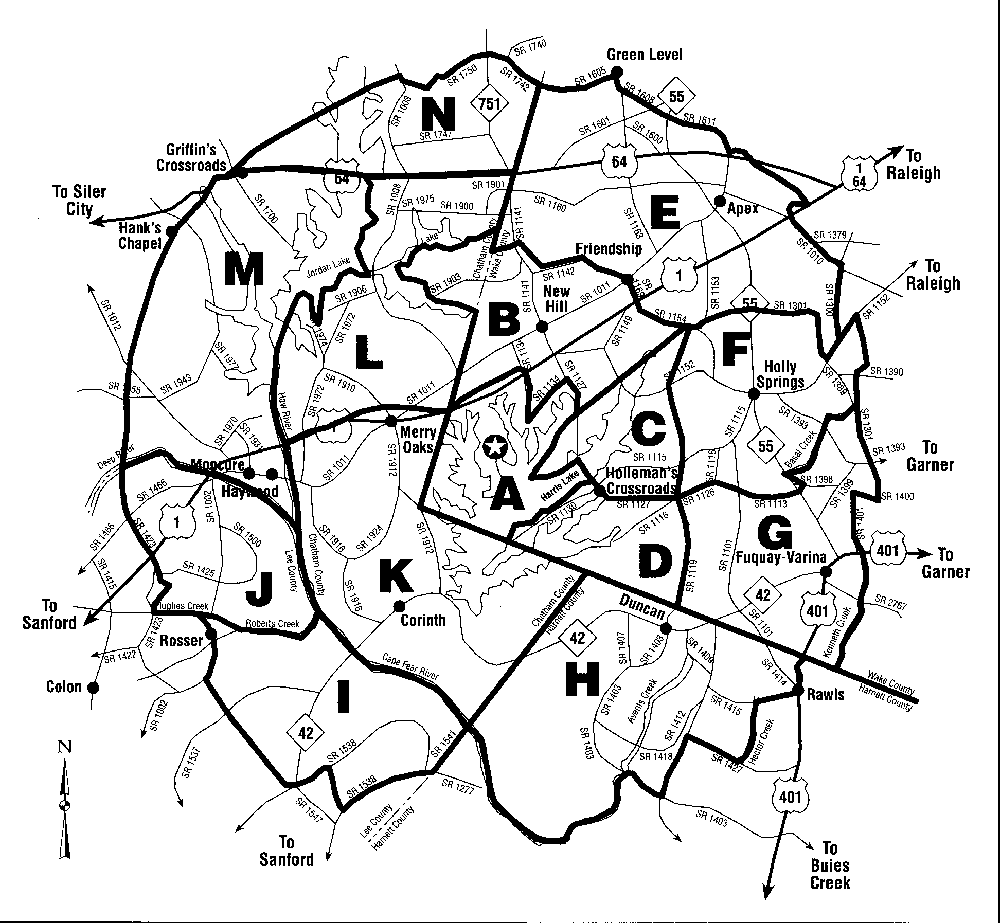 Courtesy Carolina Power & Light
The information distributed may describe:
Warning system
Siren tests
Tone Alert Weather Radios
Radio Stations and Tests
What to do when - taking shelter in your home, evacuating. What to take with you.
Levels of emergency - unusual event, alert, site area emergency, and general emergency
Evacuation routes from the various zones around the plant to reception centers
Special information for those who need special assistance
Agricultural information
Radiation sources - natural and man-made
Relocation Schools for Licensed Day Care Centers
Utility, County, State Emergency Organization Information Phone Numbers
---
Copyright © 1996-2008. The Virtual Nuclear Tourist. All rights reserved. Revised: December 9, 2007.