Finland
---
Finland's VVER reactors are the standard newer VVER-440 design with the addition of the traditional western-style containment.. The two V213 units located at Loviisa are owned and operated by Fortum. Unit 1 was operational in 1977 and Unit 2 in 1981.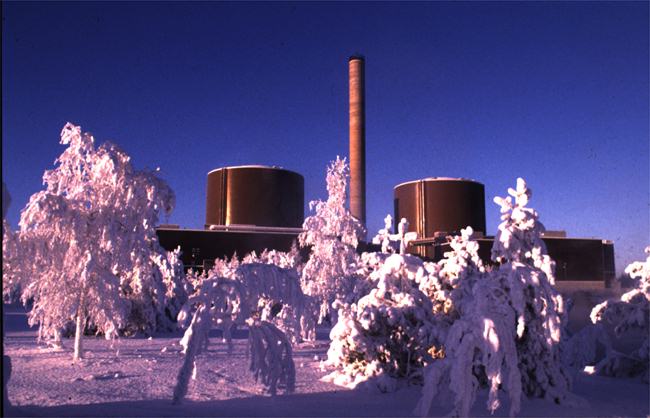 Courtesy IVO
TVO's two 710 MWe Olkiluoto BWRs started operation in 1978 and 1980. TVO maintains an extensive website about Olkiluoto reactors, including press release and archive pages. TVO reported that the foundation stone for a new 3rd unit was laid on September 12, 2005. TVO also has established a separate webpage addressing the OL3 project.
Courtesy TVO
Both Finnish utilities maintain comprehensive websites. Topics include:
Background information, Technical specification, Processes, Outages, Nuclear safety in Finland, Safety , Safety systems, Environment, Waste management, Radiation, Fuel reserves, Questions and answers.
The 4 Finnish units have had very high lifetime capacity factors - between 83.6 and 86.6 %.
Related websites/searches:
---
Copyright © 1996-2006. The Virtual Nuclear Tourist. All rights reserved. Revised: December 31, 2005.