Shearon Harris - North Carolina
---
The Harris plant is a 3 loop Westinghouse PWR design plant. The plant, owned and operated by Carolina Power & Light Company, is rated at 900 MWe. The plant is located 22 miles SW of Raleigh, North Carolina near the town of New Hill. A training and visitor center is located close to the plant. The plant uses Harris lake for cooling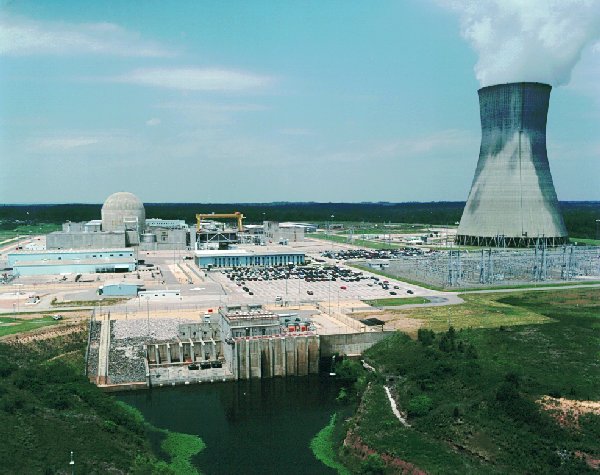 Courtesy Carolina Power & Light
A number of simplified diagrams illustrate the the design of the plant.
Harris plant uses a 525 foot high natural draft cooling tower for cooling. Additional site photos and information (courtesy CP&L) are:
See the US plant address, plants, and map pages for more information.
---
Copyright © 1996-2006. The Virtual Nuclear Tourist. All rights reserved. Revised: January 11, 2006.